Your San Jose Gutter Guard Installation Specialists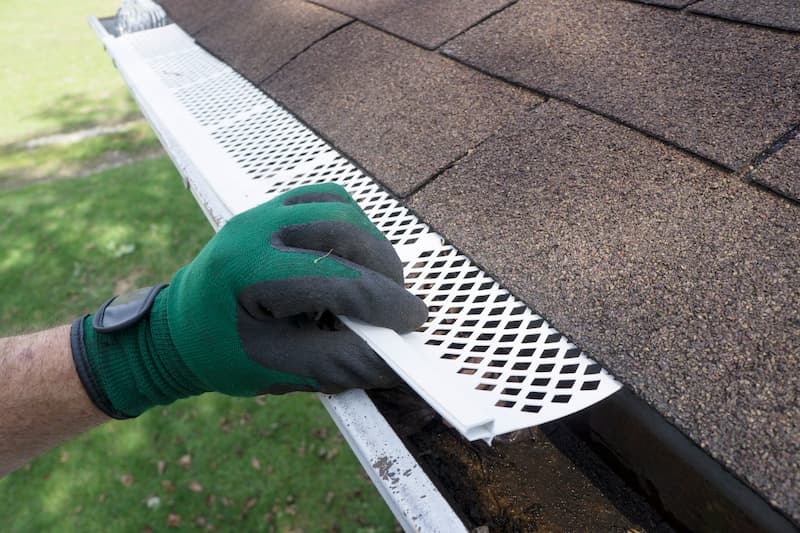 If your gutters are clogged, they serve little purpose. Our gutter guard installation service in San Jose is an excellent way to prevent debris from collecting in your gutter system. A clogged gutter can catch standing water, causing mosquitoes to breed and pine leaves, which are dry during drought periods, to cause forest fires during times of extreme heat.
Supreme Power Wash is your pressure washing and gutter protection expert in San Jose. Gutter protection from our company is affordable and can be used for most homes. Please call us for a free estimate if you are interested in learning more about our gutter guard installation, gutter cleaning, or pressure washing in San Jose.
Enjoy The Benefits Of Gutter Guard Installation
Gutter guards can prevent leaf buildup, pine needle accumulation, and pest infestation in your gutters. Our gutter guard installation experts in San Jose can provide the gutter protection you're looking for.
Some of the biggest reasons to get professional gutter guard installation include:
Prevent debris build up in gutters
Reduce gutter cleaning time and maintenance costs
Decrease the risk of water damage to your exterior walls
Prevent gutter overflow into your foundation or basement
Increase property value by keeping it well-maintained
Gutters are supposed to be cleaned out twice a year, but with all of the leaves in the fall and pine needles in the spring, gutters can become clogged quickly! They can become so clogged, that water is forced to overflow out of your gutter and down the side of your house. This can cause mold and structural damage to the siding, windows, ledges, and even ceilings.
Gutter guards are an affordable way to protect your home and save both time and money on future repairs. They come in different sizes for different types of gutter systems. They are easy to install, and they are surprisingly durable. They come in a variety of materials, colors, and aesthetic styles for you to choose from.
Call us today for a free estimate and consultation on gutter guard installation services for your San Jose home.