Why Hire A Pressure Washing Professional?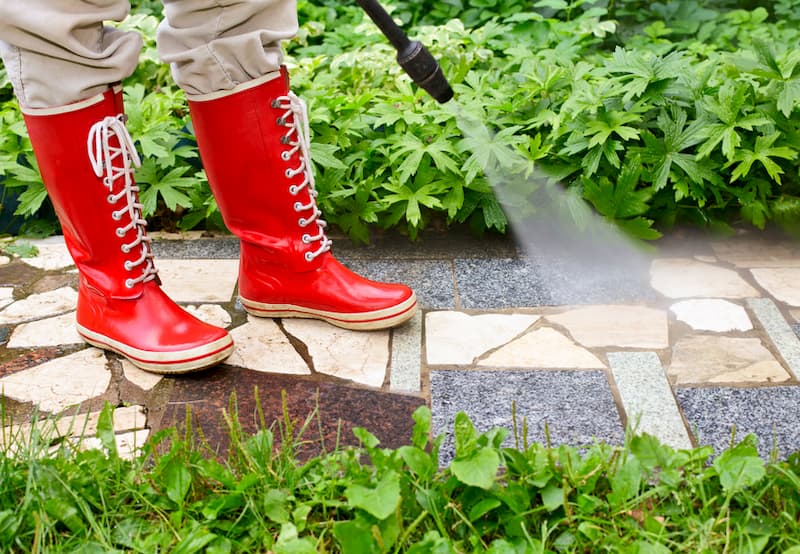 Once you've decided that your San Jose residential or commercial property requires pressure washing, the next question is, should I do it myself or hire a professional?
They're Industry Experts
Though requirements are based on a state-by-state basis, the majority of professional pressure washers are trained, certified, and licensed. Whether an owner or employee, they'll also be fully insured, which protects them and you as well.
They know how to tackle problems such as:
Algae
Mold
Mildew
Rust, oil, and grease stains
They all exist on the exteriors of your dwelling, and other outdoor surfaces. Different surfaces require different pressure, another nozzle, or even require soft washing. An expert pressure washer knows what strengths work best for all exterior surfaces, as they should.
A professional pressure washer would never use bleach or other harmful chemicals to clean exterior surfaces, not even when performing concrete cleaning tasks such as driveway washing. Biodegradable chemicals are standard in the pressure washing industry. They won't harm your outdoor surfaces or the shrubs, flowers, or bushes you worked hard to put around your home or business.
They Use Commercial-Grade Equipment
Hardware stores often have pressure washers available to rent, but they're not in the business of pressure washing. When you rent one, you do not know if someone checked to ensure that the pressure washer works well. It's a potential safety hazard waiting to happen.
A professional pressure washer's tools and equipment, on the other hand, have been given the utmost care to complete the task at hand, and do it safely.
A professional pressure washing company depends on satisfied customers for positive word-of-mouth and reviews to stay afloat. They want their business to thrive and continue thriving. They can't do it if they show up with faulty equipment that ends up delaying the job or risk malfunctions that leave their customers' exterior surfaces a dirty mess.
In short, ensuring their pressure washing equipment is functioning right is in their best interest as well as yours. Doing so means a fantastic customer experience along with a home or business of which you can be proud again.
If you're interested in professional pressure washing services, look no further than Supreme Power Wash for all of your exterior cleaning needs!